---
IC443 - Jellyfish
---


Recorded 2012 - 03 - 27


Telescope: Scopos 80mm f/7 triplet
Camera: Qcam9 mono
Filter: 1.25" Baader Ha


The moon was nearby. Should have taken flats since the moon was so close. This is a mix of subs of did when i was messing around with flex in my guiding.

13 x 450s at 1x1 bin.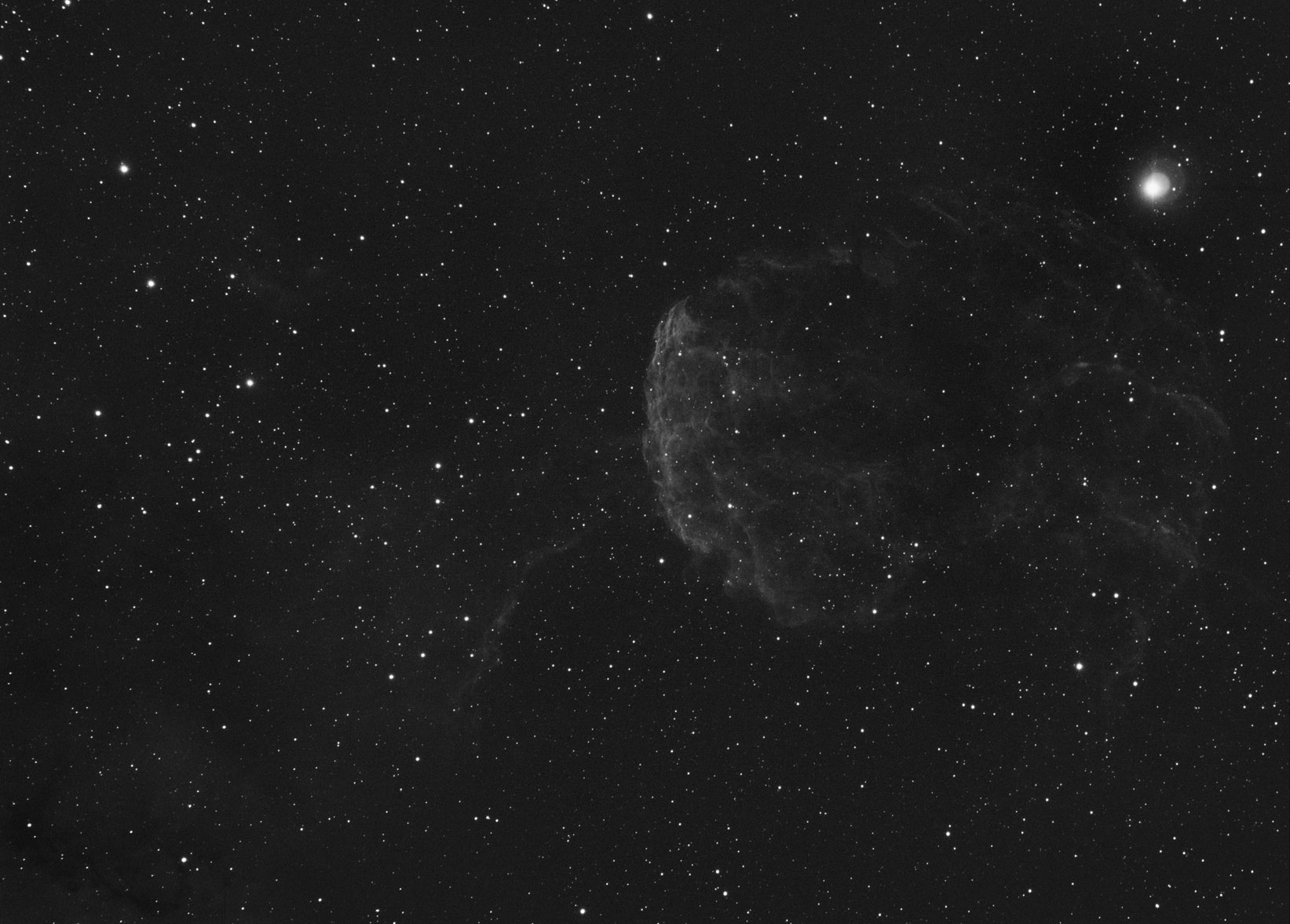 Full size




---