---
Moon - 2012
---


Recorded 2012 - 08 - 10


Telescope: TS 102mm Individual f/11 refraktor
Filtre: Baader UV/IR Cut
Extra Equipment: 2x Ultima Barlow
Camera: DMK31AU03 USB Mono
Recording: 2-3000 frames @ 30 fps were recorded for each AVI. 20% was used for stacking in AviStack2.

Forgot to use a minus violet filter. It might have helped pushed a little bit more sharpness out of the images.

It wasn't my intention to do a mosaic of the Moon but it was so pretty. It took 40 minutes to record everything.
That meant the last 6 panels (top two rows) were a bit brighter than the previous ones. I have corrected for that in processing.

2x barlow - Mosaic of 27 images.


Full size 4000 x 4500
Full size 2000 x 2250




---


Recorded 2012 - 03 - 01


Telescope: TS Individual 102mm f/11 Achromat
Camera: DMK31 mono
Filter: 1.25" Baader UV/IR Cut

Focused with a bahtinov mask before i started recording.
My best Moon images so far.

Mosaic of 11 images with Celestron 2x Ultima Barlow.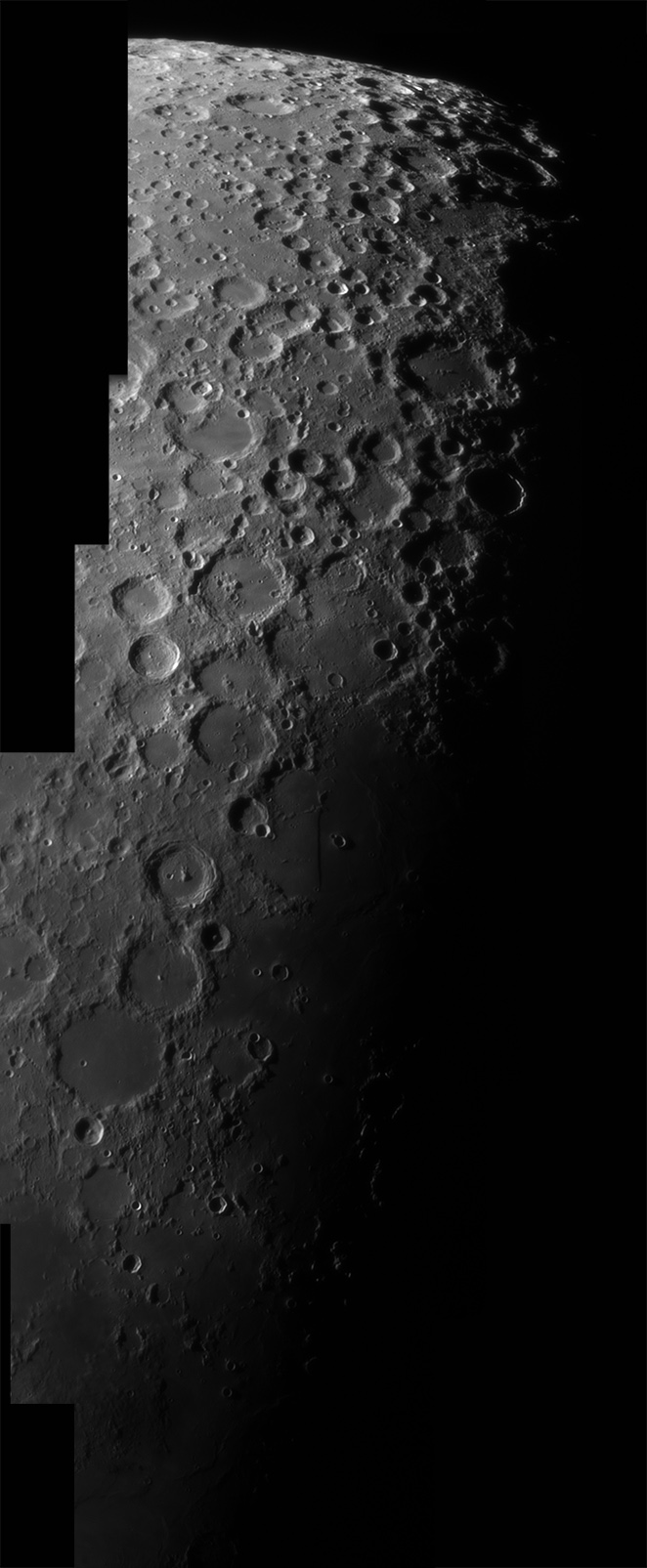 Full size 1324 x 3210

Mosaic of 7 images with Celestron 2x Ultima Barlow.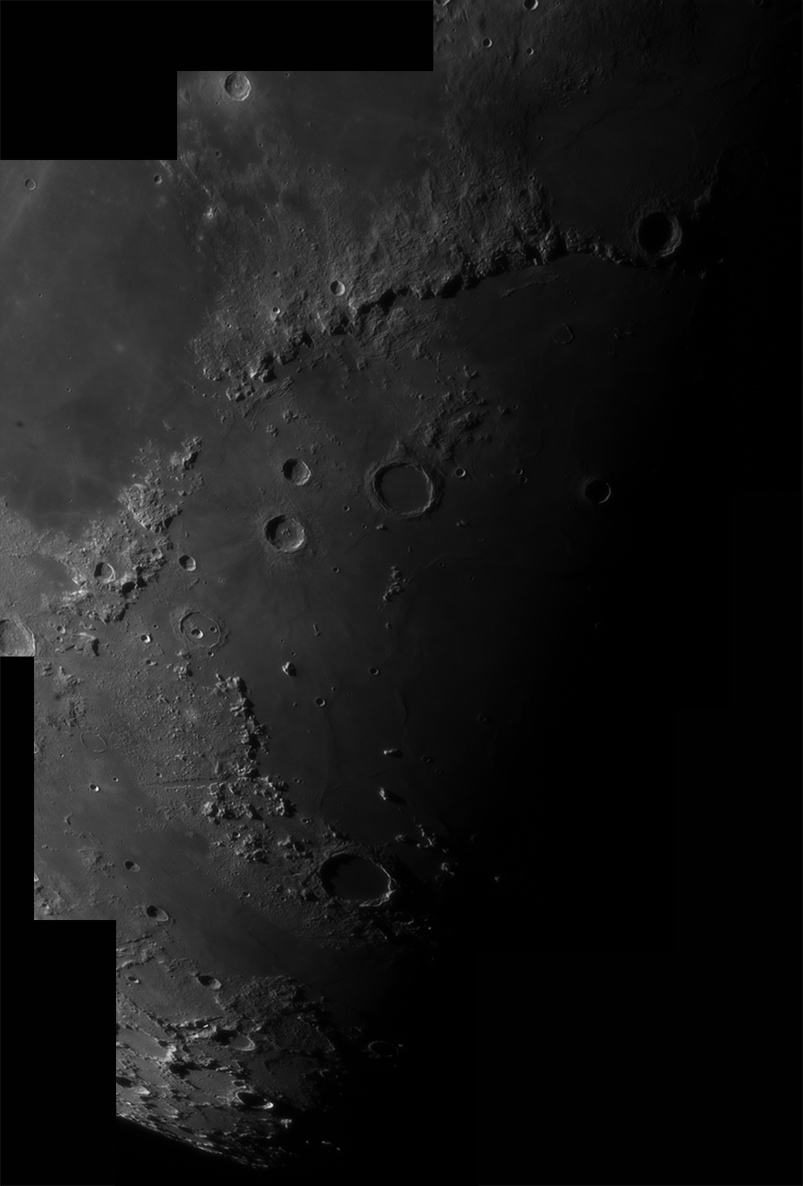 Full size 1605 x 2372

Single shot. Copied a layer of the image and used it as an overlay at 40% opacity to enhance the contrast.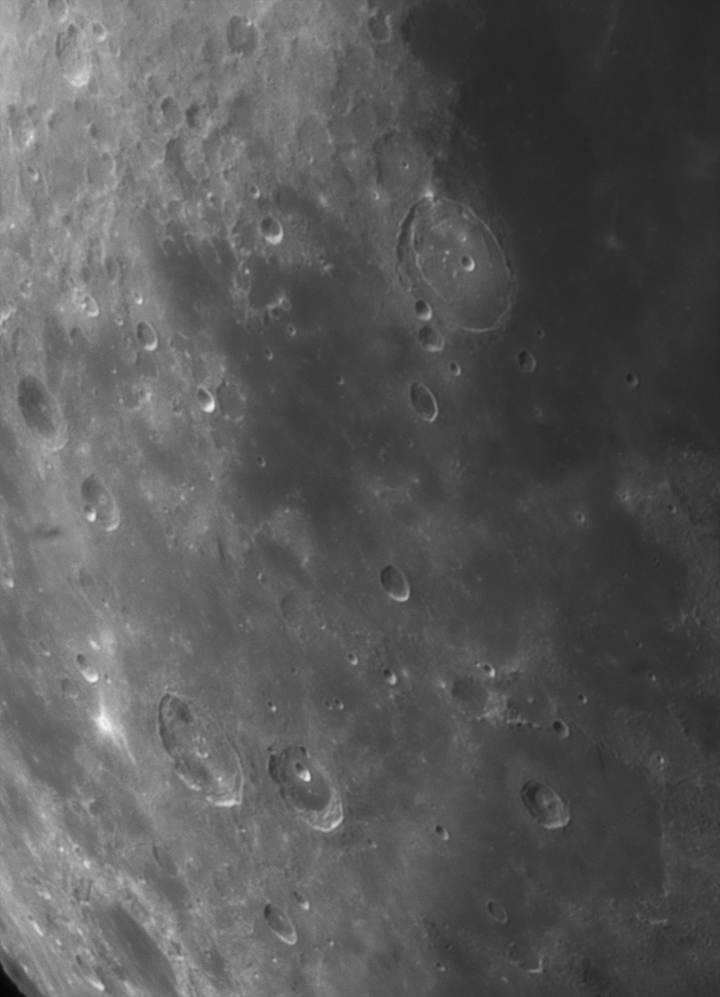 ---